Manifattura Falomo is pleased to invite you at Expocasa 2015!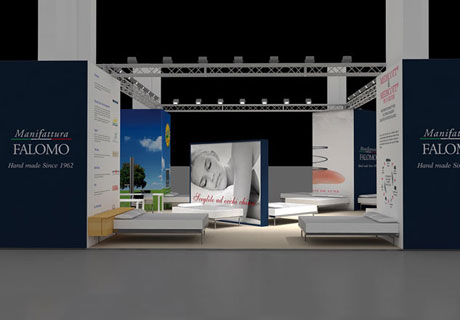 Come and see in person the latest and most innovative mattresses! We're waiting for you in Turin, at Lingotto Fiere, from 7th to 15th March!
The Exhibition of Furniture and Living Ideas
Expocasa is one of the most important events dedicated to home furniture with more than 30,000 meters of exhibition.
You'll find a lot of original and innovative ideas from the best Italian companies.
Manifattura Falomo Will Be There: Pavilion 2, Stand 15E
Manifattura Falomo will be in Turin! Do not miss the chance to discover our high-quality products, 100% Made in Italy.
Discover Relaxody, the Mattress Made Of Memory Fresh Blue
The latest generation mattress is made of Memory Fresh Blue, a special material with extraordinary breathable and refreshing qualities.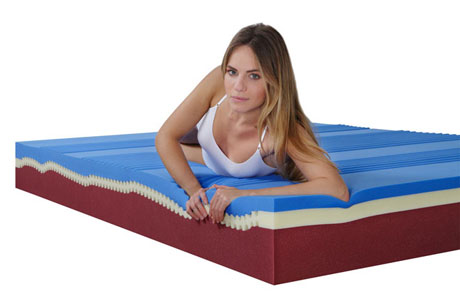 This innovative mattress is characterized by 3 layers:
The first one is made of Aquatech, an high-quality material that ensures your body the right support.
The second one is made of EOS, a breathable material which favors the ideal transpiration during your rest.
The third one, the contact surface, is made of Memory Fresh Blue, one of the latest innovative materials that ensures you a refreshing and invigorating sleep.
Karat de Luxe: The Exclusive Manifattura Falomo Mattress
Karat de Luxe is the independent springs mattress that will make you rest comfortably. Come and try it!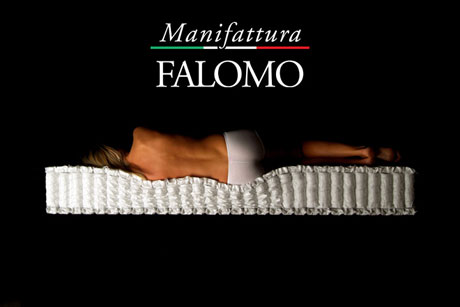 Let yourself be lulled by the 2,000 pocket springs with progressive load-bearing capacity, made of Swedish steel and divided in 3 layers, combined with the extraordinary qualities of the Memory Foam.
The winter side, made of Soia Bio Memory, and the summer side, made of Solotex, will provide you the perfect rest every night!
We're Looking Forward To Your Visit in Turin from 7th to 15th March!
Be sure to note down the appointment with the "Healthy Sleep" in Turin, from 7th to 15th March: Manifattura Falomo will wait for you at pavilion 2, stand 15E to introduce you to the best Made in Italy products for a perfect sleep!
But if you cant't be in Turin, find out the mattresses retailer closest to you!