Also this year Manifattura Falomo will be at Expocasa, an unmissable event now in its 53rd edition.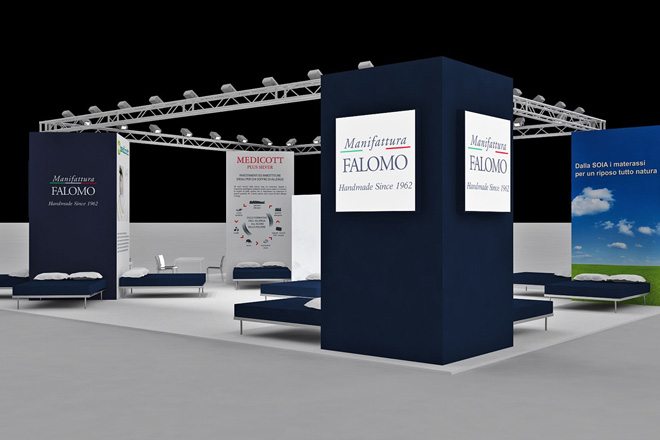 Do not miss the great Trade Show Expocasa from February 27th to March 3rd in Turin. Renovate your home and find out the latest furniture and interior design innovations!
Manifattura Falomo will show you the best Made in Italy products for your "Healthy Sleep"!
Find Out Your Ideal Mattress: Ask Our Sleep Experts!
In our stand you will have the opportunity to test in person our best products and you'll be able to find your perfect mattress, thanks to special measurements carried out on site!
A Specific Test To Find Your Ideal Pillow!
Never underestimate the important choice of a pillow. In a few minutes you'll find the pillow that perfectly fits your physical characteristics and needs.
A Lot of Innovative Products For Your "Healthy Sleep"!
Come to visit us, you'll experience our Made in Italy products and find out the latest news: sleep well every night and improve your life!
Further Information about Expocasa
This year for the very first time Expocasa moves to a new amazing location: Oval, one of the Olympic buildings, a true jewel of architecture.
If you want to learn more about the Trade Show Expocasa (opening hours and tickets) check the website: www.expocasa.it
Be quick, some free tickets are available for the opening day!