The most important event for the design lovers returns this year in Milan, from April 14th to April 19th.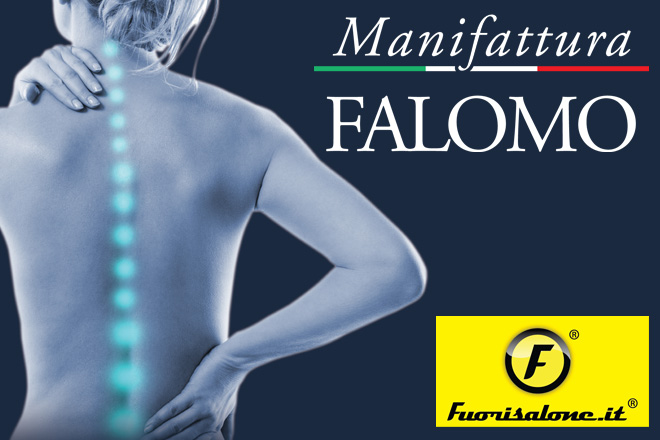 Manifattura Falomo will organize a special event in collaboration with our Milan retailer "Milano Notte": Come to take the Ergocheck test and you'll get a free gadget.
Come to Visit Us in Milan From April 8th to April 30th 2015
Fuorisalone is one of the most prestigious international events related to the World of design which is held in Milan form April 14th to April 19th during the "Salone Internazionale del Mobile", with more than 400.000 visitors and 1.000 participating companies.
"Healthy Sleep" Event at "Milano Notte" Store
On April 15th, during the "Milano Design Fashion Week", Manifattura Falomo will host a special event at our authorized retailer in Milan "Milano Notte" (via Sebastiano del Piombo 17) to reveal you all new products!
We are waiting for you to test our mattresses and to enjoy an aperitif with typical Italian products: Prosecco & San Daniele Ham.
Ergocheck: Take a Test to Find Out The Best Bed System For You!
At our dealer in Milan "Milano Notte", from April 8th to April 30th you can take the Ergocheck test for free to evaluate your posture when lying and choose the mattress, the bed base, and the pillow which will support you in the best way.
A Special Gift is Waiting for You!
For all those who will come to test in person our products, a special gadget as a gift: The picnic cover!
Learn more and stay tuned, follow us on Facebook!
A Lot Of Exceptional Products For a Healthy Sleep!
Do not miss the opportunity to touch with hands our best products: Mattresses, bed bases and pillows which will allow you to have a perfect sleep! Come to discover all the latest news!
Can't You Join Us in Milan?