After thirteen stages of racing, the Giro d'Italia 2014 begins its last week.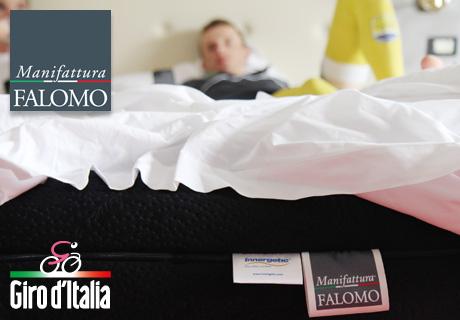 Manifattura Falomo, official sponsor of the team Thinkoff Saxo, continues to follow his athletes around Italy to assure them an optimal and regenerating rest every night. Find out how!
Thinkoff Saxo Won the Stage n°11 of the Giro!
On Monday, Michael Rogers beat everyone on the road that leads from Colecchio in Emilia Romagna to Savona in Liguria.
The cyclist reached the finish line after 5 hours, 48 minutes and 249 km beating his pursuers!
The well-deserved rest after a long day!
Surely after all those miles, it has been a real pleasure for Rogers, and all the other guys of the team, to sleep on mattresses suitable to their physical characteristics.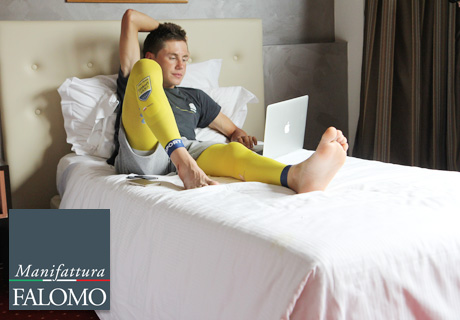 Thanks to Manifattura Falomo and his "Team of Healthy Sleep" which follows the Saxo's athletes through all stages of the Giro 2014, every night in the rooms of cyclists are installed Falomo's mattresses.
Follow Us in the Tour of "Healthy Sleep"!
The Giro 2014 is still long and could hold many more surprises for us!
Be a Champion of "Healthy Sleep"!
Remember that you do not need to be a famous athlete to sleep on a quality mattress suited to your physical characteristics: Find today the mattresses retailer closest to your home, you deserve to sleep like a champion!