Also this year Manifattura Falomo will be in Weimar, Germany, at one of the most important events for the "healthy sleep": Die Leitmesse Schlafen.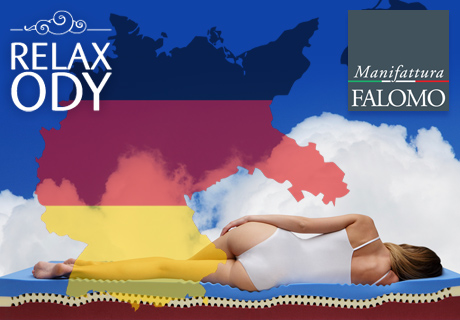 All the innovations and the best products, that the market can offer to you, will be shown in the 3500 square feet of the Congress Center of the German city. 
DLS: "Die Leitmesse Schlafen"
On June 21st and 22nd the most important worldwide mattresses producers will meet in Weimar to present the latest innovations about sleep.
Innovation, Design & Made-in-Italy Quality
During the Weimar Fair, Manifattura Falomo will introduce to the German market the innovative collection of mattresses and pillows named "Relaxody", made of Memory Fresh Blue, a breathable material that fits to your body and supports all your movements during the night.
Can't You Come to Visit Us @Weimar?
Don't worry! Find the mattresses retailer closest to you and test in person our Made-in-Italy products! Contact us right now!