Have you ever wandered why we prefer a store to another? And why we buy in that store rather than in another one?
There are many factors that can influence a purchase; the store, its space, and the emotions that it evokes are definitely some of the most important! And do not forget the clerk.
This week we interviewed an Italian artisan, Luigino Innocente, who collaborates with us for the realization of the display areas, helping us to make as pleasant as possible your purchase experience in our stores.
Visual Merchandising: The Soul of the Store
Visual-merchandising, means all the attentions used by sellers to make the store a more welcoming place, in order to enhance the products.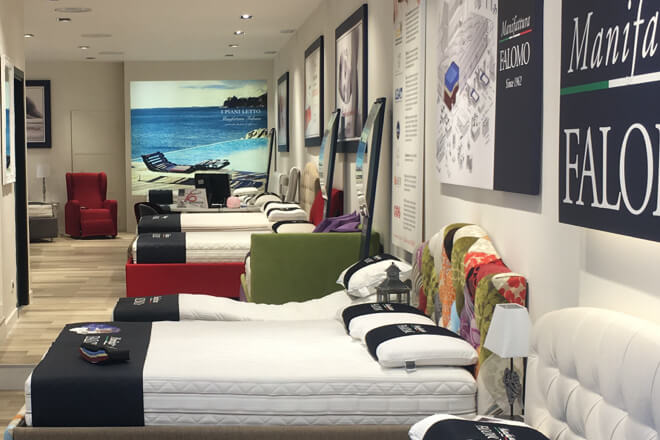 Manifattura Falomo cooperates with Bottega Innocente since 30 years to realize it's beautiful display spaces, inserting them in the stores, to ensure a more enjoyable place for the customers.
Manifattura Falomo Display Places: 100% Made in Italy
We interviewed Luigino Innocente, who is at the head of an handmade Italian furniture company since 30 years, making available his artisan skills to realize all the Manifattura Falomo display areas.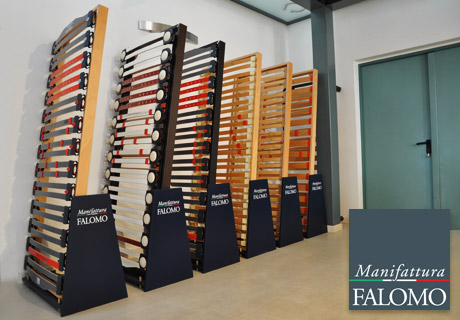 Interview to Luigino Innocente
1. Why did you choose this job?
As often happens, I did not choose my job, at the contrary this job chose me.
2. How did you learn this vocation?
I learnt from my father, who ran a small workshop. Later, I attended to a Professional Institute, where I improved my technical and design skills.
3. Which are the most popular items today?
For a long time we have been committed only to big companies, then we decided to take up new ways, offering services to private clients, such as renovations, repairs, and customized furnitures.
Anyway we continue our cooperation with companies like Manifattura Falomo, for which we realize manufacture prototypes, exposure models and furniture components.
4. Which are the best aspects of your job? Otherwise what don't you like?
What I love about my job is being able to meet the customer's expectations: Often we start from a project that our client has in mind, than we choose the materials for the best result, guided by my personal experience.
What I don't like of my job, is the bureaucracy, no doubt!
5. Do people invest on quality furniture even now? 
Private customers spend on quality furniture, even now. Maybe looking for more moderate prices. For this reason we can realize a piece of furniture using a less valuable wood, but that is not inferior in quality. This is the reason we always be different from low-cost chain stores.
6. Would you recommend your job to young people?
Of course! I love my job, and I hope that a lot of young guys will choose the artisan way, wishing that the handcraft work will be reevaluated.
7. How did your collaboration with Manifattura Falomo start? Which are your most successful products?
My partnership with Manifattura Falomo started 20 years ago, for the provision of furnitures for their stores: Pillows displays, exhibitor beds, and poster-display.
8. Which is the influence of a good "product-exhibitor" in a store?
I believe that the exhibition of a product and how we display it is a vital part of the success of that product.
For more information, please click here www.falegnameriainnocente.it
Take Care of the Shopping Experience
We always have believed that a mattress should be chose according to the pillow and the bed base, and tested by person with the help of a specialist.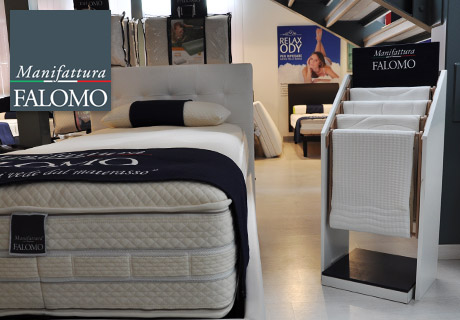 Only through the collaboration with artisans such Luigino Innocente we can assure you a Made-in-Italy quality that goes beyond the product, and reach its perception.