The medical and therapeutic silver qualities are already well-known over thousand of years. Today the silver is widely used in medical centers and hospitals around the world.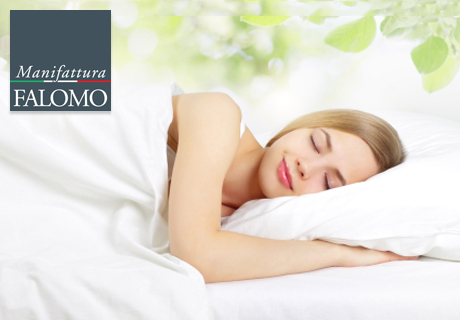 Manifattura Falomo has decided to use it for the anti-allergic Medicott® and Medicott® Silver Plus mattresses production, a special fabric using for the lining and the padding of the mattresses.
If you or someone in your family suffer dust mite allergy, you should not miss this article and find out how to improve your sleep forever!
Medicott®: The Ideal Solution For Allergic People
We know that sleeping in a healthy environment is essential for our wellbeing, but often, especially for people who suffers from mite allergies, is not so obvious having a regenerating sleep!
The linings and paddings for people who suffer allergies made of Medicott®, have a anti-microbial and non-allergic function.
How Does It Work the Medicott®?
The Medicott® fabrics are processed with substances, such as hydrogen peroxide, completely safe for human ecology, such that all substances that may be in cotton fibers are expelled.
When using Medicott® Silver Plus, in addition to the anti-microbical finishing process, you have the anti-bacterial action of the silver.
Keep in mind that all the features and qualities of the Medicott® fabrics are kept even after washing. This is a fabric that prevents the development of mold and bacteria, so it needs less maintenance: you'll get an optimal hygiene and freshness at 40°C!
Here Are the Reasons For Choosing Medicott®!
The innovation brought by Medicott® gives many advantages:
It destroys the bacteria and neutralizes the ammonia.
Prevents the development of mold and bacteria, the main nutrients for mites.
Medicott® fabrics don't contain fungicides.
Holds the heat during the winter, and keeps you cool in Summer.
Maintains a dry microclimate, that promotes the transfer of moistures to the outside.
Repels the dust (antistatic features).
Acts as natural shield against electromagnetic waves generated from natural magnetic fields and/or from home appliances (TV, alarm clock, mobile phones etc.).
Reduces edemas of legs and promote a proper blood circulation.
Tested up to 250 washes at 95°C.
Test Our Mattresses With Medicott® Covers!
What are you waiting for? Find out now the mattresses retailer closest to you, and don't lose the opportunity to test in person our Medicott® and Medicott® silver plus mattress!