Eucafeel is an innovative formula developed by Manifattura Falomo to give you a perfect sleep and an extraordinary comfort!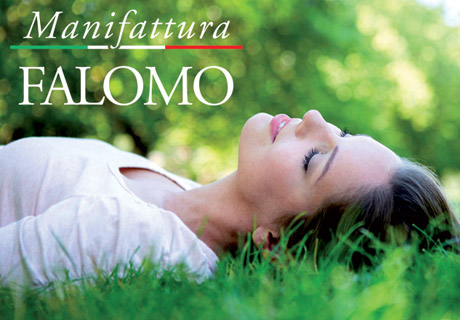 Learn more about Eucafeel: Humidity and temperature control of the bed system, combined with the pressure resistance and an extraordinary elasticity of the material!
Eucafeel: Your Ideal Microclimate
An open-cell structure will ensure you a high permeability allowing the air to filter. This will prevent the formation of humidity that can badly affect your sleep.
Moreover, the absorption of the heat is more homogeneously along the entire surface of the mattress. You'll get the perfect bed environment to sleep well.
It Fits Perfectly To Your Body!
The uniform distribution of the cells that forms Eucafeel allows a better distribution of the  weight and pressure of the body on the mattress. The result is an incredibly flexible foam that can perfectly adapt itself to any body-type.
An Extraordinary Elasticity That Matches With Your Movements
The quality of the Eucafeel foam depends on the capacity to adapts itself to the temperature changes and also to its elasticity. Eucafeel reaches elasticity's values higher than others foams on the market. This means maximum movement freedom during the sleep, an excellent remedy against mattress's compressions.
A Quality That Will Last Through the Time
Eucafeel is a more durable and long lasting material because of its special composition that reduces the compactness loss due to the passing of time.
Discover Our Eucafeel Mattresses!
Find out the mattresses retailer closest to you and try our Ecafeel products! Sleeping has never been so amazing!