When it comes to choosing a new mattress, one of the elements you should pay attention to is undoubtedly the cover.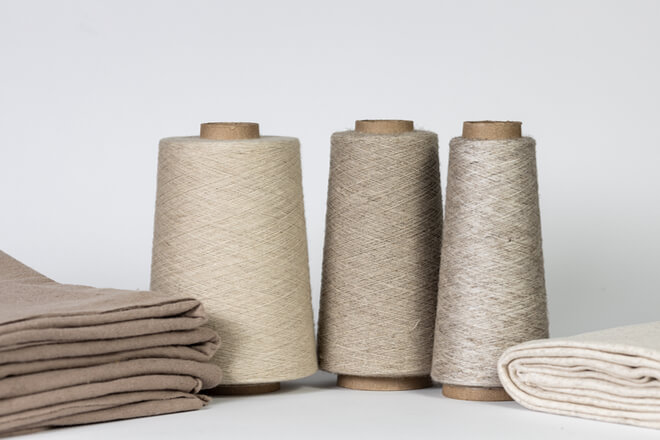 This is why our mattresses include covers made with top quality and cutting-edge fabrics. Curious to learn more?
MicroTencel®: all the benefits of a natural textile
MicroTencel® is one of the most widely used fabrics in the production of mattress covers. This innovative hi-tech fabric naturally enhances the quality of sleep.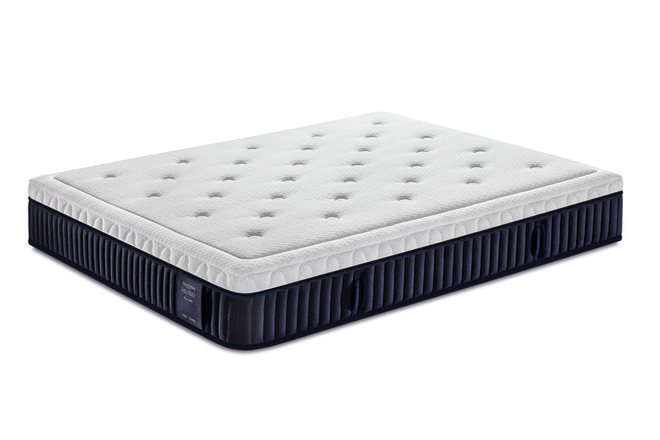 Body Trainer mattress with MicroTencel® and MicroTencel® Fresh double cover.
The raw material used to produce this high-quality and highly sought-after fiber is obtained from the cellulose of Eucalyptus wood. The European Union recognizes it as safe and environmentally friendly.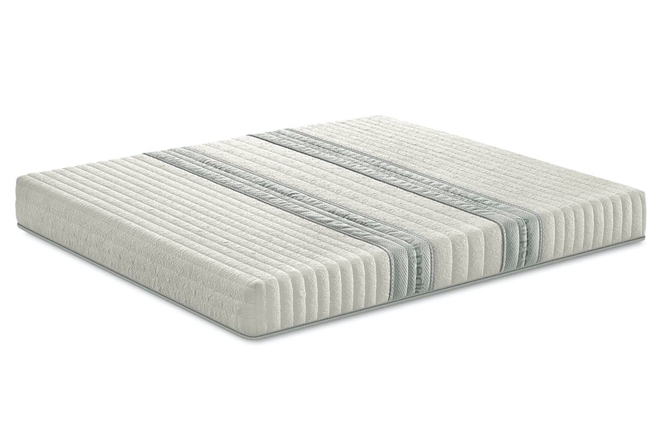 Gelody mattress with MicroTencel® cover and AirPedic system.
Soft and delicate on the skin, MicroTencel® fabric regulates body moisture during resting hours, significantly reduces bacterial growth, and protects against electrostatic charges.
Bielastic Med 95 °: the hypoallergenic cover
Thanks to its highly breathable properties, mattresses finished with a Bielastic Med 95° cover ensure an always dry microclimate yet keeping it warm in winter and cool in summer.
Major Wellness mattress with Bielastic Med 95° cover.
This unique fabric is given from an innovative manufacturing process that prevents the development of molds and bacteria.
Bielastic Med cotton not only has natural antibacterial and hypoallergenic properties, but it also counteracts electromagnetic waves, offering a safe environment during resting hours. But there's more!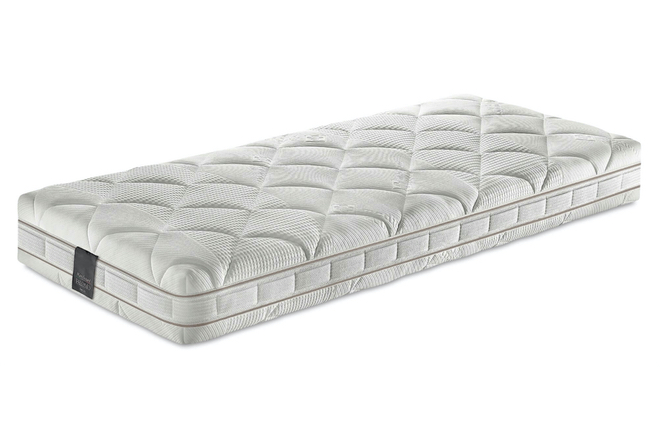 Innergetic® Hypoallergenic mattress with Bielastic Med 95° cover.
This cover can be machine washed up to 95° C to guarantee excellent hygiene, especially for people allergic to dust mites and pollen.
3D Linen: naturalness, breathability, and comfort
3D Linen is a three-dimensional fabric that stands out for its high breathability.
This cover with exceptional properties is made with linen yarn, an ancient and precious natural fiber obtained through a maceration processes of the fibrous part of the textile plant.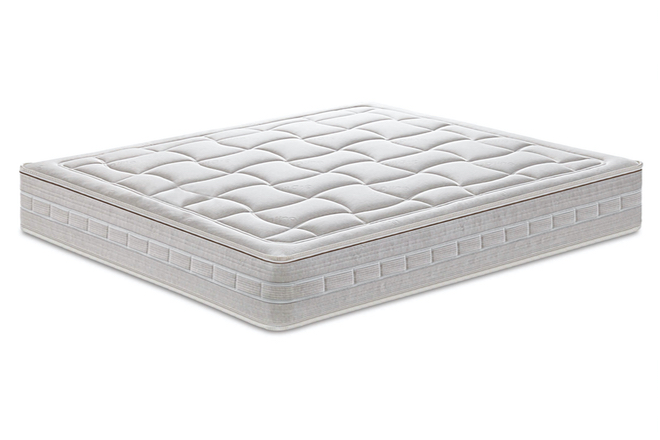 Balance de Luxe mattress with 3D Linen cover.
Thanks to its particular molecular structure, linen has exceptional hygroscopic properties. It is wear-resistant, can be washed at high temperatures, and is pleasantly comfortable and fresh on the skin.
Made in Italy with passion, for your "Healthy Sleep"
All our products are entirely made in Italy by our expert craftsmen who pay great attention to detail. Discover the experience of "Healthy Sleep" with quality mattresses and fabrics!