In collaboration with the Ergonomics Research Institute in Munich, in 2000 we developed the Kuschelmed® Technology project, our first international patent destined to remain the leading product among our selection.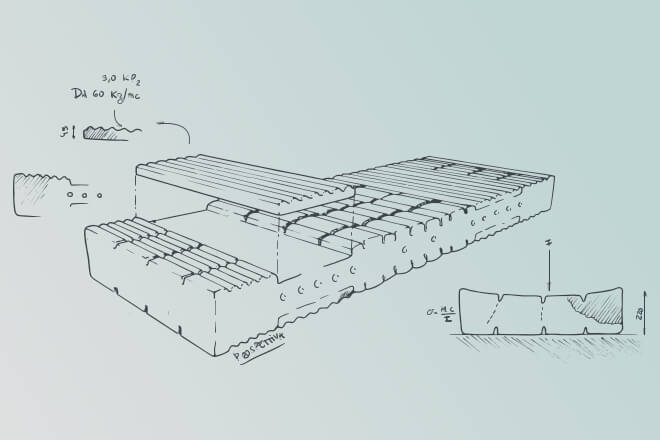 The originality of the shape and the high quality of the chosen materials, namely Bio Soy foam with a density of 60 kg/m3, Kuschelmed® is a guarantee of durability over time.
3 different solutions for a customized rest
Our selection of mattresses with Kuschelmed® patented core in Bio Soy, a natural foam and totally free of harmful substances, includes 3 different models that offer exclusive performances to satisfy every resting need.
In particular, the unique three-dimensional shape of the core makes our mattresses ideal for those who suffer from lower back pain, postural problems, and bedsores.
Major Wellness: the mattress with optimal support
Thanks to studies carried out on the shape and structure of the mattress, Major Wellness is a guarantee of optimal support and high-quality rest.
The supporting base of Major Wellness is made according to the Kuschelmed® patent: together with the middle layer in Memory Fresh Blue with thermoregulating features, and an upper layer in elastic and comfortable Feel HD, Major Wellness turns out to be the ideal mattress to ensure psycho-physical well-being at any age.
Kuschelmed® De Luxe: the ergonomic mattress
The exclusive three-dimensional shape of the Kuschelmed® project proves to be the perfect choice to solve and relieve postural problems and bedsores. This is why our Kuschelmed® De Luxe mattress is ideal for those suffering from lower back pain as it guarantees greater relaxation of the spine during night rest.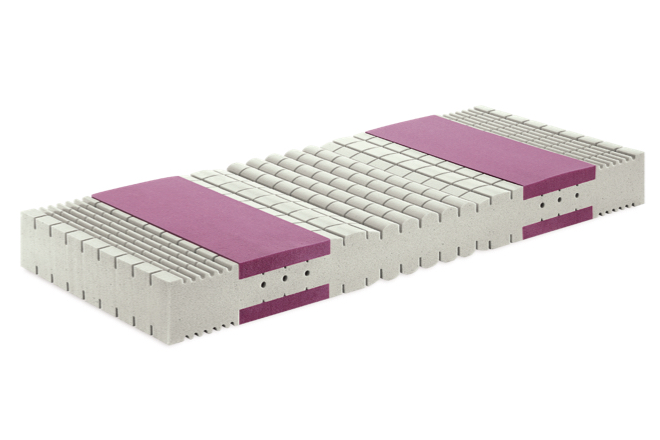 The soft Feel HD inserts placed in the shoulder area make the Kuschelmed® De Luxe mattress particularly comfortable for side sleepers.
Kuschelmed®: natural stretching during sleep
The core of the Kuschelmed® mattress assures a highly performing and anatomical support for the spine, improving the quality of sleep and favoring changes in position to effectively prevent and relieve postural problems and decubitus pathologies.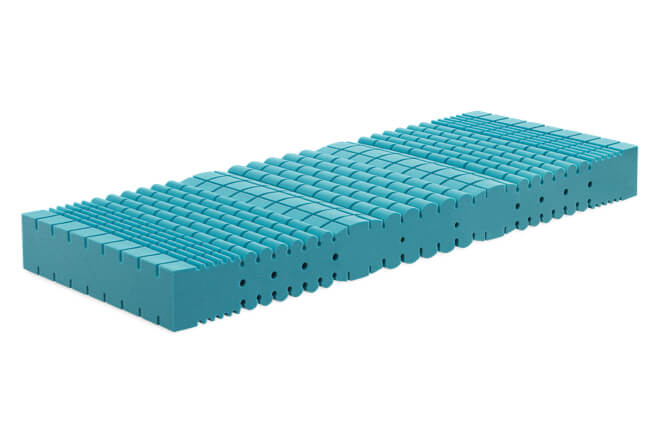 In addition, ventilation channels on the core's entire surface allow airflow and favor moisture dissipation.
Experience the quality of Made in Italy mattresses!
Contact us to learn more! Receive valuable advice from a "Healthy Sleep" expert and personally test the comfort of our Kuschelmed® technology mattresses.