Purchasing a quality mattress means choosing a product that not only lasts over time but also ensures a good night's sleep.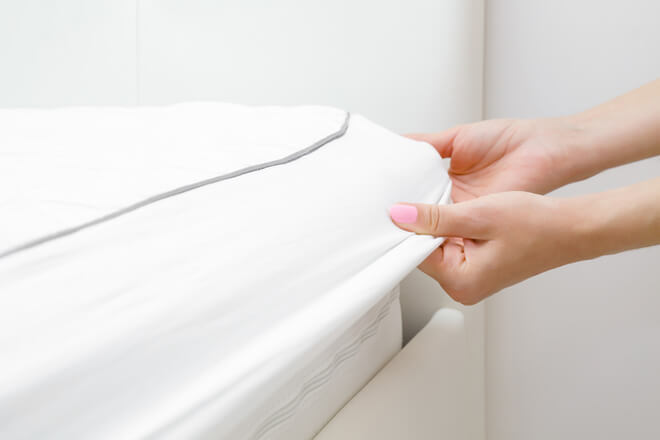 But did you know there are different types of covers for your mattress? Discover all our covers' features and make the right choice to satisfy your physical characteristics and resting needs!
The role of a mattress cover
One of the essential components of a mattress is its outer cover since it is positioned close to our body and because it protects the core of our mattress.
Furthermore, most of the mattresses on the market come with covers that can be easily removed thanks to a handy perimeter zipper. This allows periodical wash to avoid the proliferation of bacteria and replace it if necessary with a more suitable one to maximize comfort.
Discover all the features of our mattress covers!
Bielastic Med 95° mattress cover: a safe and comfortable sleep
The elastic fibers of this textile product ensure high comfort and particular dimensional stability. The cover is made with SolotexTM padding, tested to be washed up to 95° C 250 times!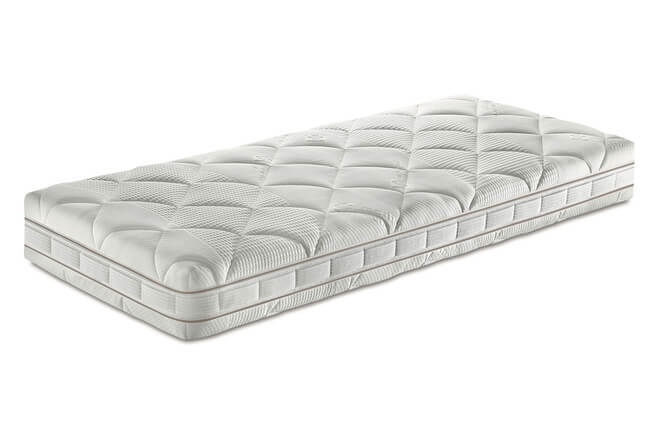 This feature makes our Bielastic Med 95° mattress cover particularly suitable for those who suffer from dust mite allergy and for all those who wish to sleep in a bed system that is always hygienically perfect.
Discover additional technical features!
Space Fabric mattress cover: breathable and hypoallergenic
Our Space Fabric mattress cover is made of 3D linen fabric and SolotexTM padding. This innovative material is filled with air gaps that allow for outstanding breathability of the fabric thanks to its strong air permeability properties.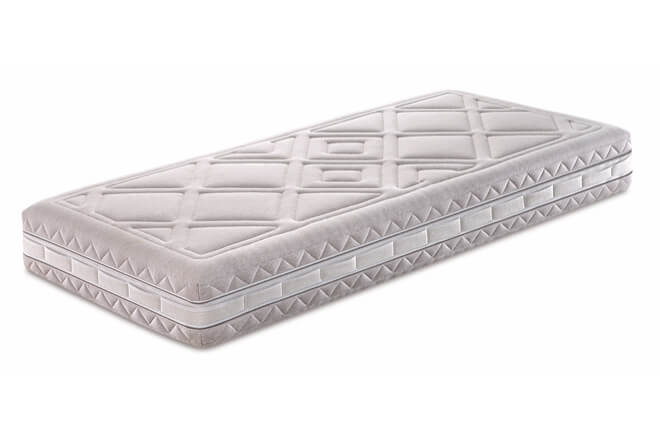 Your new cover will effectively counteract the formation of molds and micro-organisms, invisible to the eye yet harmful to our health.
Discover further technical features!
Duo Clima mattress cover: 2 solutions in 1
The Duo Clima cover represents a cutting-edge solution for your mattress to enjoy maximum comfort throughout all seasons.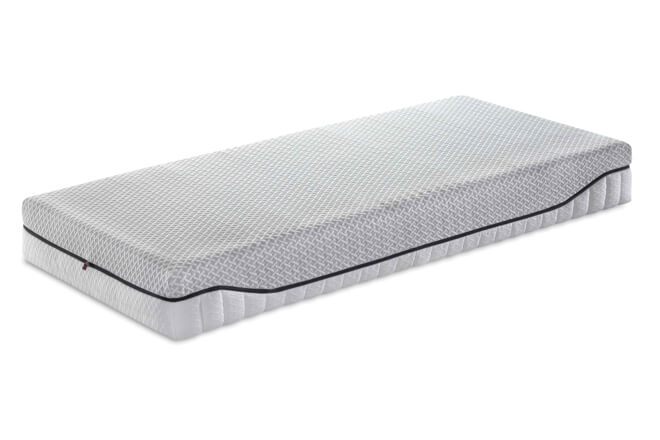 Duo Clima is made with a special MicroTencel® fabric. This innovative natural fiber not only regulates our body temperature during sleep but is also remarkably soft, breathable, and durable.
Thanks to the practical zipper applied along the entire perimeter, you can choose how to position the cover on your mattress, and therefore on which side to sleep! The gray side is suitable for warm seasons, while the white side is for cold seasons.
Besides, to allow you to rest on a mattress that is always hygienically impeccable, the cover can be easily machine washed at 60° C.
Discover all the additional technical features!
All Natural mattress cover
All Natural presents exceptional features, given precisely by the union of 2 precious materials such as cotton and Merino wool.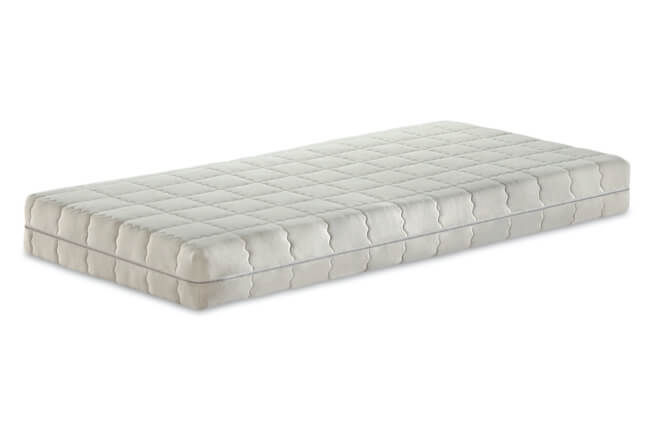 The outer fabric of the cover is made of 100% cotton to offer a soft welcome as well as a pleasant and breathable touch. While the fine Merino wool padding is a completely natural thermoregulator. This material absorbs and transfer body moisture to the outside during rest, guaranteeing an always dry environment for a regeneratin sleep.
Discover all the additional technical features!
Personalize your sleep experience!
Create the ideal bed system with the right mattress, bed base and pillow that can transform every night into a moment of total wellness.