The polyurethane foam is a material with a cellular structure and a high percentage of air, used in a lot of fields, including the production of mattresses.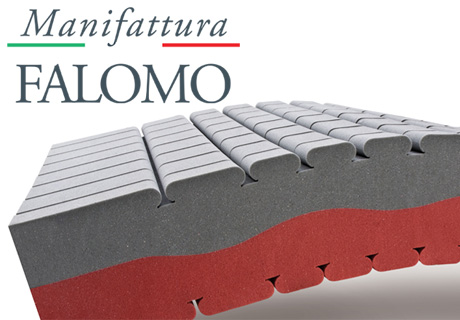 Today the production of polyurethane is a consolidated process that provides us safe, high-quality, and fully eco-sustainable products.
Facts in a Nutshell…
In 1937 for the first time the polyurethane foam was realized in a laboratory by the Professor Otto Bayer. This innovative material achieved a great success and today it's used in various sectors: Furnishing, footwear, buildings (thanks to its insulating properties) and also in automotive industry.
The polyurethane foam is characterized by an exceptional softness, elasticity, and by an extreme permeability to air and moisture; For this reason it's used in the mattresses and pillows production.
How Has Been the Polyurethane Foam Produced?
The realization process takes place within a closed tunnel where the pressure and the vacuum are continuously adjusted to obtain a foam material.
Due to the widespread use of water during the production, the polyurethane foam is totally eco-friendly and recyclable.
Along the tunnel takes place the polymerization reaction that transforms the foam in the finished blocks, then processed and carved.
The 7 Most Important Characteristics of the Polyurethane Foam!
If you are considering to buy a foam mattress, then you should know its 7 main characteristics:
Density
Bearing capacity
Compressive strength
Bearing loss
Ultimate tensile strength
Compression set
Resilience
Learn more, visit our website or one of our authorized retailers!
Buy Now Your New Polyurethane Foam Mattress!
Find out more about all the polyurethane foam mattresses by Manifattura Falomo! Improve your life thanks to a quality bed!