The silk is the noblest, the finest and precious between the natural fibers, cool in summer and warm during the winter.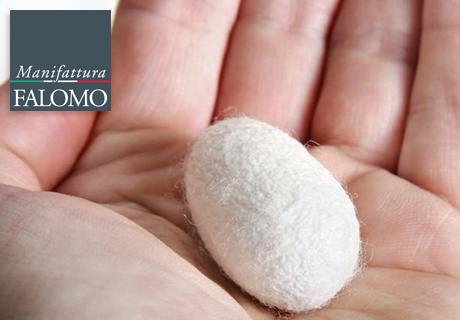 Discover in this article the 3 kinds of silk used in the mattresses!
1) The "Pure Silk"
The "pure silk" is obtained from the central part of the cocoon, whereas the "silk" is produced using the other layers of the cocoon.
2) The "Tussah Silk"
The "tussah silk" is obtained from selected cocoons, it's very fine and glossy and immune to pesticides.
3) The "Mulberry Silk"
The "mulberry silk" is obtained from cocoons selected, it is very fine and glossy and without the pesticides.
The natural sil
The natural silk, produced by the silkworm, is an insulation fiber that absorbs moisture and transfers it outside, facilitating breathability, and preventing body's overheating and sweating.
The silk is hygienic and hypoallergenic, it's water-resistant and wear resistant.
Its best usage is then above a layer of wool: so moisture will be absorbed by our body release from silk and transferred to the wool that will also provide its disposal.
That's why the use of silk in the mattress is a guarantee of an ideal climate for your sleep.