We live in a World where we feel constantly in danger: on the street, at work, in the shops.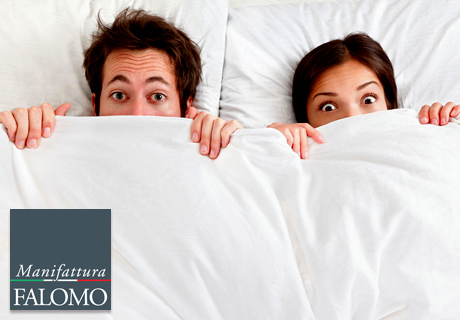 Going to bed after an hard day's work is definitely the time we feel safer.
But are you sure that the mattress you have is safe? Read this article and find out if you use to sleep in a safe place!
The Most Safe Moment Of the Day
The moment you feel safer in your home is when you go to sleep, lying in your bed. Which best feeling than the moment you can finally relax in your bed? But if you would be not so safe? Use our check-list!
Is Your Mattress Safe? Here Is the Check-List!
Test your mattress! Your family well-being begins with a safe and healthy sleep!
Check if the mattress has unusual failures.
Check if the mattress cover is easily removable and equipped with side handles, useful to rotate it cyclically.
Check if the cover is washable, better if at high temperatures.
Check the seams quality, which are essential for a good endurance of the mattress.
Check that the bed-linen is high-temperature washable.
Check that all components of your bed system have the European quality standard.
Check that you have all the certifications required, read more about this here Do You Know What Is Inside Your Mattress?
Our Tip Before Buying a New Mattress
The best tip that we can give you is keeping in mind our check-list, when you're going to buy a new mattress. If you already have one, however check if it meets all the point above!
Are You Sure That Your Mattress Is Dust Mite Free?
Are you sure about how hygienic is your mattress? The average life of a mattress is 10 years. A long period. This is why it's essential keeping in mind his hygiene.
Here Are 3 Points, How Do Not Neglect The Mattress Hygiene!
The mattress cover should be removable to allow bed cover cleaning at high temperature (about 90°C).
Ventilate the room, better early morning, when the pollen in the air is lower than other times of the day.
Use only pure cotton bed linen.
If you suffer from allergies, we suggest you to buy an appropriate mattress, made of hypoallergenic materials!
What About the Other Components Of Your Bed-System?
Do not underestimate the importance of a quality pillow and bed base! They are important  as well as the mattress. Only combining all these 3 components you can have a really safe sleep!
What are you waiting for? Find out now the mattresses retailer closest to you and start from tonight to have a "safe sleep"!