Many of us regularly wake up early every morning, meanwhile others need a reason to wake up early in the morning.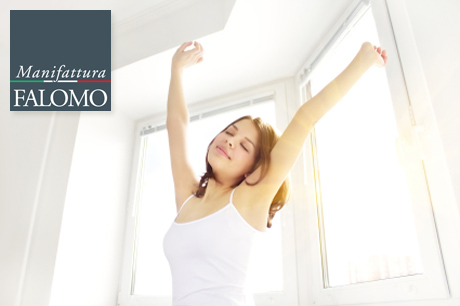 Are you one of those who would sleep all day long? If your answer is "yes", find out now in this article 3 good reasons to wake up early every morning!
Are There Some "Advantages" On Our Health in Waking Up Early?
Waking up early does not take direct advantages to our health. We should sleep 7-8 hours a night, this is the ideal time for an adult.
Here Are The Practical Advantages To Wake Up Early
Waking up early in the morning is a benefits only if you go to sleep early in the evening. Do not expect anything if you go to sleep at 1 a.m. and wake up at 6 a.m.! You must sleep, as stated below, at least 7-8 hours a night! Here are some of the advantages of waking up early.
1) Activate Early Your Metabolism!
Your metabolism "works" better during the morning, burns more calories and so helps you to keep under control your weight! If you are an athlete (but even if you're not), walk or run outdoors early in the morning, maybe through the park, this adds an healthy habit to your daily routine. Your body will be oxygenated all the day! The same can be applied to any other sport. If you exercise early in the morning, you'll take more benefits to your well-being.
2) Plan Your Day!
If you wake up early, you'll have more time to plan your day. Wake up early and make the to do list of the day, so you'll be more organized and you won't forget to do important things!
3) Become More Proactive And Learn Faster!
During the morning also our brain activity is better! Scientific studies have shown that our intellectual functions are better during the early morning hours. In addition to it, our ability to address problems and our motivation are definitely better.
Sleep Better!
Sleep experts say: "If you go to bed early and wake up earlier in the morning, your body meets its cicardian rythm, giving you a better sleep". So, go to bed early!
Do You Have Some Problems To Fall Asleep In the Evening?
If you would get up early in the morning, but you have some troubles in falling asleep, maybe you should check your bed-system. As long as only one of its components (mattress, pillow or bed-base) is "less performing", your sleep will be affected!
What are you waiting for? Find out now the mattress retailer closest to you and test a quality bed system! "The early bird catches the worm!"