We are pleased to announce you our attendance at Casaidea 2014 Home Living Exhibition 2014, the international furniture & design fair, that takes place every year in Rome, for over 40 years.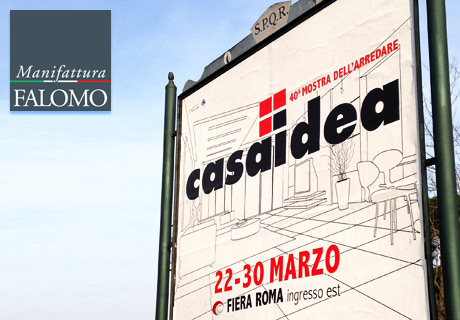 This is the Italian exhibition where you can learn the new trends, the last innovations, and the most interesting ideas about the furniture market!
During Casaidea Fair, Manifattura Falomo is going to introduce you the last innovations about "Healthy Sleep"!