So many of us just can't get a good night's rest, and most of the time, we blame our mattress, believing it's too hot.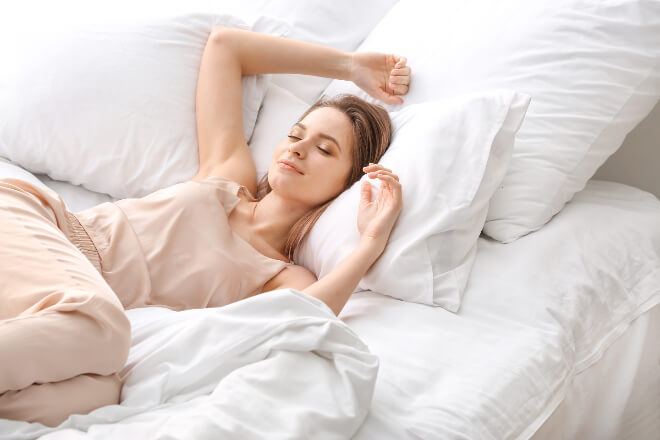 If you're a hot sleeper tossing and turning over the night, discover our tips and products made from cool and innovative materials!
Are you overheating during sleep?
Heat and insomnia often go hand in hand. Most of us have difficulties getting a good night's rest during the summer and even winter. Although the perception of heat during sleep is very subjective, there are undoubtedly several factors that can affect it, such as room temperature, bed linen, our metabolism, and yes, even the materials our mattress is made with.
PhysioClima® Gel: a new foam for your well-being
Looking for a summer-winter mattress? Among the most popular models in our selection are mattresses made from innovative materials that allow dual use without needing to turn them upside down each new season. We are talking about the ones made of PhysioClima® Gel.
Manifattura Falomo's patented PhysioClima® Gel foam has a thermoregulatory gel that dissipates heat and an "open pore" structure to ensure significant airflow with every night movement. And there's more: PhysioClima® Gel offers an exceptionally soft and elastic feel for optimal neck and cervical comfort during sleep!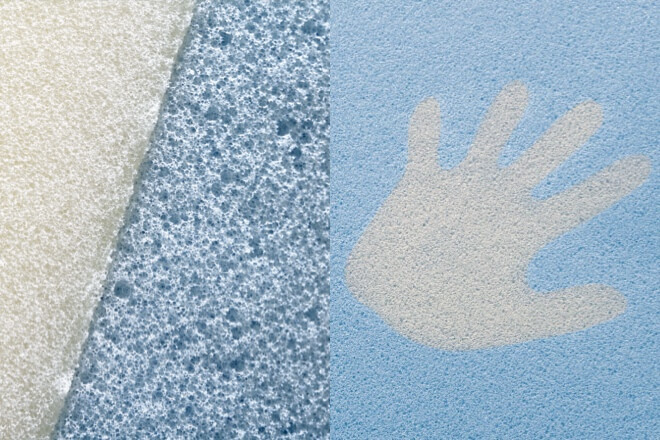 Change the way you sleep with a...
Mattress
Are you looking for a cool and breathable mattress? Check out our Gelody mattress with a PhysioClima® Gel insert or Falomo Core, Animo Pillow Top, and Carisma Pillow Top, which feature a topper for maximum comfort and coziness, also available with PhysioClima® Gel.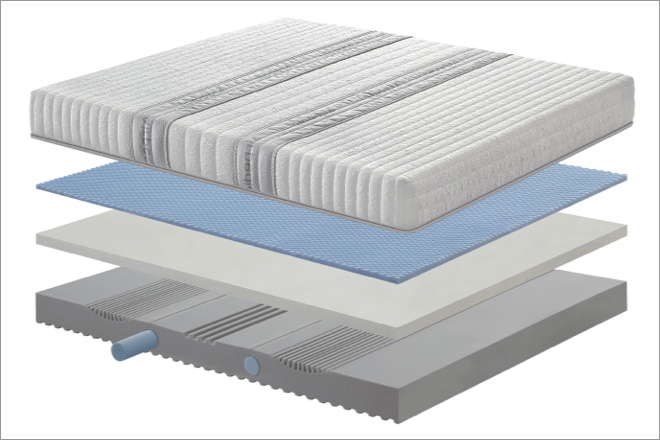 Topper
If it's not the right time for a new mattress, that's fine! You can personalize your mattress by simply placing our Topper Sport on top. Topper Sport corrects any peculiarity or defect of your mattress and is also available in PhysioClima® Gel!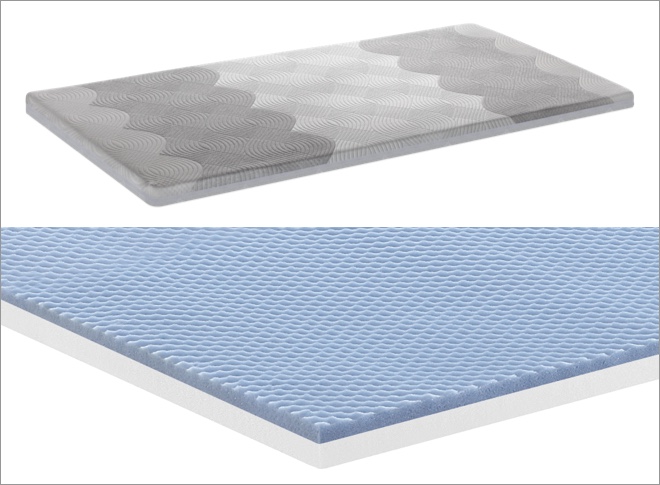 Pillow
Lastly, don't forget the pillow! Our gel pillows, either in the soap-shape or cervical version, offer ergonomic and breathable support and have a Duo Clima outer cover that can be used either on one side or the other, depending on the season.