Sleeping without a pillow? Do you want to know if you do well or badly to sleep without a pillow? This is the article you are looking for!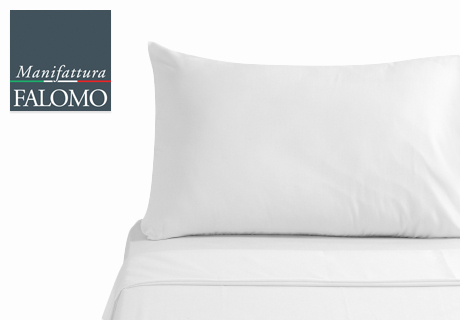 As many of us, are you curious to know wether or not you should use a pillow to sleep better? Continue to read this article to find out the 4 reasons that…
1) Support For The Head
First, the pillow help to support the head, the neck and the shoulders, to ensure that all parts of your body, especially the spine, are aligned when you sleep. Definitely the right pillow will help you to sleep better.
2) Sleep More Comfortable
Secondly, the pillow offers you the comfort you need during the night, try to think about: you have been awake for hours and now you are physically tired. At least it's important to have a comfortable rest! Especially after a long work's day, after which you deserve a deep, relaxing and regenerating rest. This is essential to deal with vigorously the next day!
3) The "night" Posture
As supported by a lot of experienced osteophats and posture experts, our head has a natural curvature "forward" and so this is very important to maintain the right position even during the night.
Given that we sleep on average 7/8 hours a night, you can easily deduce that if you don't maintain the neck in the right position with the correct posture, you may have pain upon awaking.
4) The Pillow is The Completion of The "Bed System"
The mattress has to react to the smallest change of pressure (this is called micro-adaptation) while the bed base has to compensate the strongest pressure exerted by your hips and shoulders (macro-adaptation).
If the bed base is the starting point and prerequisite of a healthy sleep, a good mattress is the right prosecution and represents the completion of the bed system.
Equally important is the harmonization between the pillow and the mattress. For example it's nice to know that doesn't exist a right pillow for a person who sleep alongside, if the mattress doesn't buckle correctly in the shoulder area.
So, Will You Still Go to Sleep Without a Pillow?
Now that you are aware of the 4 reasons you should use a pillow, you have surely understand that also the position you assume every night is very important, because the continuing of a bad posture assumed for years, can cause certain problems when you'll reach a distinct age.
This is The Right Time for a Quality Pillow.
What are you waiting for? If you sleep every night without a pillow, change now this bad habit! Find a specialized pillow dealer now!