Do you have difficulty waking up in the morning? That feeling of sleepiness doesn't leave you after a long night?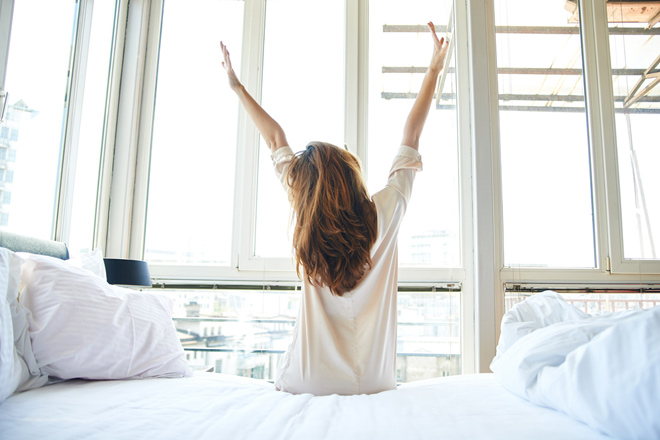 If you want to get up in the morning full of energy to face the day, read now our 10 tips for overcoming sleepiness in the morning!
Here are our 10 simple tips for waking up!
1. Drink more water throughout the day, the feeling of sleepiness can be a symptom of dehydration! Do you drink enough during the day to keep yourself hydrated?
2. Drink a glass of water right after waking up, in the morning our body needs rehydration, t his is why a glass of water will ease your drowsy feeling!
3. Make a hearty breakfast, the most important meal of the day, after about 10 hours of fasting our body needs sugars to rebalance itself.
4. Open the windows just got up or go to bed with the curtains open, in this way your body will be awakened by the natural sunlight (you shouldn't do it if you live in the city or in areas with a public lighting because your sleep will be disturbed by artificial light).
5. Do stretching or a meditation exercise, that will help you to stimulate your body and your mind and you'll feel more active!
6. Make a few deep breaths before you get up out of bed, in this way, you'll bring more oxygen to the brain.
7. Change the music of your alarm clock, choose a song that gives you happiness.
8. Take a shower, alternating the flow of water from hot to cold, back and forth.
9. Simplify your awakenings: prepare clothes, work bag and everything else the night before, and your awakening will be less chaotic!
10. Give your mind something to desire: if you have a sweet tooth, prepare a special cake for your breakfast or go drink a cappuccino at the bar with a friend.
Make your awakening the best moment of the day!
Visit Manifattura Falomo online shop and find out our Made in Italy "Healthy Sleep" products!