In Japan body care is a true religion, is this why the skin of Japanese women is so clear and smooth?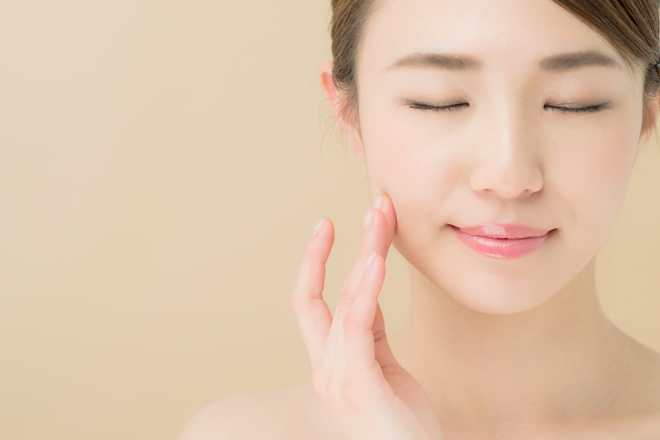 Today we'll show you seven Japanese beauty secrets that you'll have to try starting from tonight; yes because during the night our skin is much more receptive to any kind of treatment!
Night time, the perfect moment for becoming more beautiful
During night time the cells of our skin renew themselves much faster and furthermore, the peak of collagen production, the protein specialized in "replenishing" the skin, reaches its maximum between 11 pm and 4 am.
Night time is the perfect moment for giving yourself a true beauty treatment in order to help your skin become even healthier and more beautiful.
The 7 Japanese beauty secrets
Layering is a beauty routine used in Japan and now it's worldwide; it's based on 7 steps to be repeated every night.
1. Make-up removal
The first rule that every woman knows and which we mentioned also in this article. Natural oil-based cleansers are perfect to apply gently while massaging your face.
2. Cleanse your skin
After removing your make-up it's is important to get rid of all other impurities with a gentle soap and water; also in this case, it's best to choose a delicate product.
3. Use a toner
Toners are meant to re-balance the skin and prepare it for further treatments; floral waters are perfect in this case.
4. Use a serum
Serums are able to stimulate the cells of your skin and you should chose one geared to your skin concern: for dry, sensitive or greasy skin.
5. Treating your eye contour
The area around your eyes is one of the most delicate areas of the face, don't forget to tap a specific eye contour cream before bedtime!
6. Apply a moisturizer
It's time to apply a moisturizer which you will choose according to your skin's needs.
7. Use a lip balm
The last step, often forgotten, concerns your lips: you will need just a simple shea butter lip balm to keep your lips soft.
The eighth beauty secret
Sleep at least 8 hours per night and give your skin, and your whole body, a well-deserved regenerating rest.
Find out more about our bed systems: mattresses, pillows and bed bases that will allow you to have a great rest each night.