The Montessori Method is know all over the world. It takes its name from Maria Montessori, who conceived and put into practice this educational approach. Thousand of schools all over the world continue to choose it.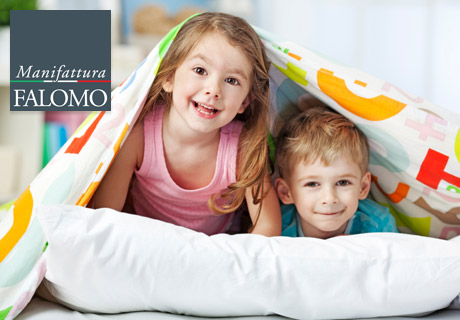 In this article you'll find out, how this method can affect the growth and the choices of your child during his daily activities, including sleep.
The Montessori Method: How Does It Work? Here the 3 Main Features
It would be too simplistic to summarize in a few lines the research and study of Maria Montessori, anyway we ca say that its education system is more practical, free, and in some ways more challenging than other approaches.
According to this method a child should be:
Led to make his own choices already now.
Placed in a gaming and learning environment not too strict, but that suits with him and his physical and mental characteristics, complying with his "human tendencies" (how the scientist called them).
Left free to develop confidence and awareness of his abilities.
A Friendly-Baby World!
The Montessori method is particularly interesting because it affects all child daily activities.
The adult should be a mediator between the child and the environment, as well as an example to imitate.
Send Your Child To Sleep Alone, In a Flowerssori-Bed!
The child should go to bed and getting out in the morning alone: For this reason the Montessori bed has no bars and it's low-rise, no more then 15/20 cm from the floor, mattress included.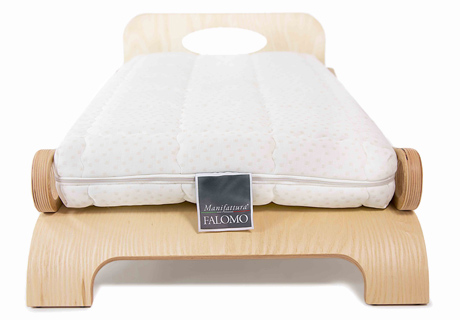 Manifattura Falomo has collaborated with Flowerssori to realize this innovative bed-system, born following the ideas and guiding principles of the Montessori method: Design, functionality, and 100% Made-in-Italy quality!
The success of this idea has led to the creation of the first public nursery school fully furnished with Flowerssori furniture.
For more information about Flowerssori, please visit www.flowerssori.com.
How Can We Choose the Right Mattress?
The mattress should be chosen with care! For this reason, we suggest you to visit with your child one of our mattresses retailer, test by person and choose the best solution!