With the change of season, do you feel like renovating your bedroom? It's the perfect moment! Carefully choose every element of your bed system, from the mattress to the pillowcase, nothing should be left to chance if you want your nights to be truly regenerating.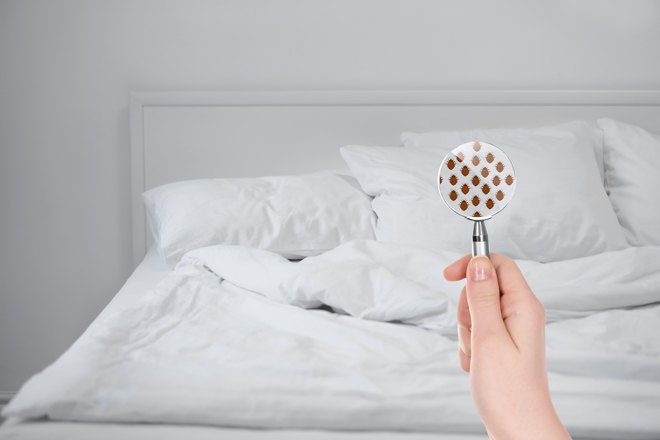 So here's some advice you'll find useful for choosing the bedclothes that best suit your needs: cotton or linen? How frequently should they be changed? Washing temperatures? What if you suffer from mite allergies?
1. What is the ideal fabric for sheets?
Let's immediately exclude all those containing acrylic materials; cotton is always a winning choice, soft to the touch and delicate on the skin, an ideal companion in any season. While linen is more suitable for the summer, cool and even more breathable.
2. And then? Comforter, blanket or quilt?
During temperate seasons and the winter, even in bed, as for clothing, you should opt for the "onion" effect; the temperature in your bedroom should be set between 18 and 20° C and depending on the warmth of your pajamas, you can adjust your bed by removing or adding blankets.
3. If you love practicality...
Then surely your winning choice will be a comforter in a comforter cover that can replace the top sheet, quilt, and bedspread!
4. Feathers or not?
Very common in bedrooms all over the world, but for reasons that are sometimes ethical and sometimes practical, many have chosen to abandon natural feathers and go for synthetic.
In fact, natural feathers tend to easily ruin in just a few years and, moreover, they should never be chosen in case of allergies to mites.
5. How often should bed linen be washed?
Experts made it clear: beds attract bacteria and fungi, mostly harmless but that can trigger allergies and sinusitis. So the recommendation is to change bed linen once a week.
6. At what temperature?
At least 60° C if you want to get rid of germs, mites, and bacteria!
7. But then don't store them in damp rooms!
If you suffer from mite allergies, a good habit is to wash and reuse the same sheets immediately so as not to leave them to repopulate with mites in a closet; the same thing happens if you store linen in plastic bags as humidity builds up together with mites.
8. Well dried before putting it away!
Also drying should be done in a laundry dryer in order to avoid collecting pollen and fine dust present in the air.
9. How often should a bed be aired out?
Every morning! Don't get carried away by the enthusiasm of making the bed as soon as you get up to see your room tidy; the moisture released by your body would remain there and your bed would immediately become the ideal ground for the proliferation of mites and bacteria!
10. Start making the right choices now
On www.manifatturafalomo.com you'll find bed base covers, sheets, and mattress covers as well as home scents and other essential accessories for your bedroom!