A researcher from the University of Colorado sent a group of people camping in order to understand if it's possible to "reset" our biological clock and allow it to restart in the right way.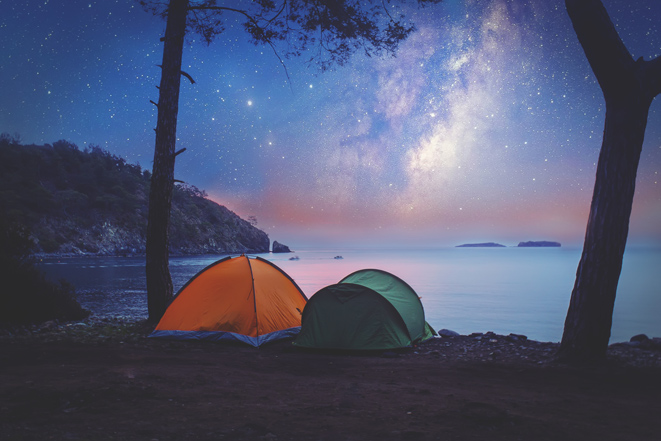 Do you suffer from insomnia and your nights don't go by nice and smoothly? Find out why a vacation "under the stars" could help you regain a healthy sleep!
A relaxing stay under the stars
Kenneth Wright, researcher at the University of Colorado, has conducted an experiment on a group of people who agreed to spend several wilderness nights without electricity and without using electronic appliances.
Let's reset the clock!
Dr Wright then took note of the melatonin levels in all participants both before and after the experiment. According to his studies, our biological clock is "moved forward" of nearly 2 hours compared to the natural sleep-wake cycle.
This would be the cause of many sleep disorders that afflict modern humans.
All it takes is a couple of days to find lost sleep!
What really amazed the American researcher is the speed with which our body adapts to new situations: all it takes is one weekend away from electronic devices, following the gentle rhythm of night and day, to put it all back in place!
Continue to sleep well, even under a roof
If you wish to continue enjoying the benefits of nature, just follow a few simple rules:
go to bed and get up always at the same time;
rest at least 7 hours per night;
choose a bed system which satisfies your physical features and needs.
Besides the mattress, don't forget that the choice of a bed base and pillow is important to ensure a regenerating sleep. Try out now our online configurator and find the perfect sleeping pillow for you!