Chamomile is a herb plant with relaxing benefits and a pleasant scent which has helped millions of people over the centuries in falling asleep by promoting relaxation and inducing a deep sleep.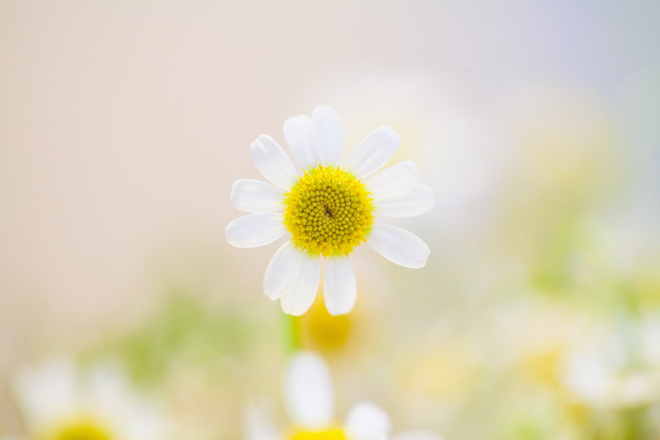 In Europe and America it is taken mainly as an infusion: for sure we have all drunk one after dinner many times, in order to relax and facilitate sleep.
Why is chamomile particularly suitable to foster sleep? Let's discover it together through this article!
1. Where does the calming and relaxing effect come from?
According to a study carried out by the University of Pennsylvania and published in 2012 in the prestigious magazine Alternative Therapies in Health and Medicine, chamomile, besides improving one's mood and lowering anxiety, also helps in falling asleep more easily.
2. But what chemical composition does chamomile have?
A chamomile tea fosters sleep because it has sedative effects.
Chamomile, in fact, is widely considered as a tranquilizer able to induce sleep: according to the study Benzodiazepine compounds and GABA in flower heads of matricaria chamomilla (Phytotherapy Res. 1996), it is assumed that the "sedative" effects are due to flavonoids and apigenins.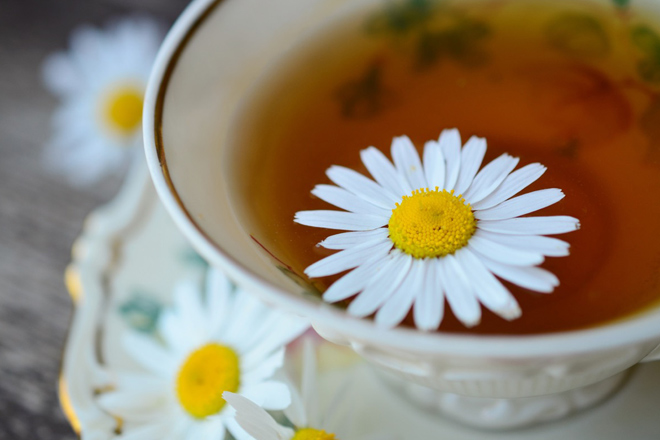 3. Chamomile: "apple from the ground"
Chamomile plants can grow even in poor soil and spontaneously, flourishing especially in spring and summer. The word chamomile comes from the greek, in particular the first part "chamái" means "from the ground" and the second part "mḗlon" means "apple": therefore "apple from the ground" as its pleasant scent reminds us of rennet apples.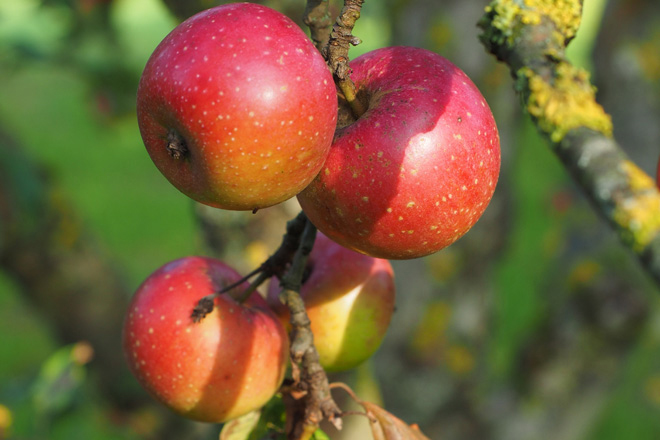 4. Steep is the key: two or three minutes, otherwise it loses its "relaxing" effect
Chamomile steep time is crucial: let it sit for more than two or three minutes and the relaxing effect of chamomile will lower.
5. Some practical tips!
Avoid drinking chamomile right before going to bed: it could be counterproductive, in fact, if you drink it just a few minutes before bet time, it fills the bladder and forces you to wake up during the night to use the bathroom.
Don't drink it before driving or before any activity during which you need a high level of attention!
Drinking chamomile tea may not be enough to help you sleep well, so try to have darkness and silence in your bedroom and create a peaceful environment!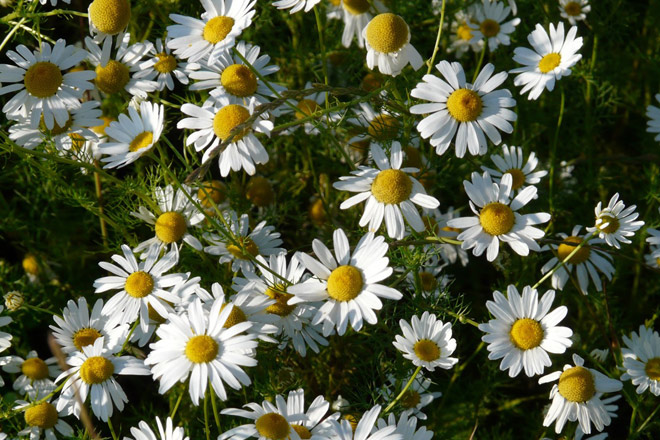 Although chamomile is perhaps the most known sleeping aid, it's not the only one. Discover in this article what are 5 relaxing herbal teas that help you sleep better: some assistance from Nature!