Did you already know the extraordinary calming qualities of essential oils? Turn your bedroom into a perfect place to rest, thanks to natural essential oils that will help you sleep well night after night.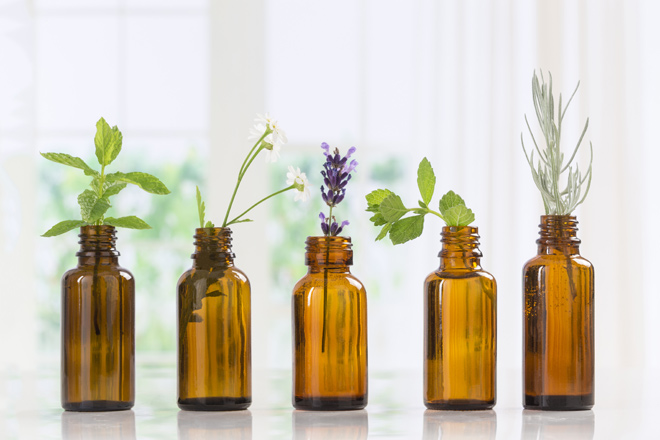 Discover now the 8 essential oils suitable to be used in bedrooms and in the evening before bedtime!
How to use them in bedrooms: doses and methods
Essential oils can be used in many different ways:
you can apply them directly on the skin, 2/3 drops, and massage the area;
dilute a few drops in a hot bath;
use a diffuser in the indicated ways and quantities;
place a few drops directly on your pillowcase.
The important thing is to be very careful about the recommended quantities as "concentrated" perfumes could be too strong if not used correctly!
The 8 best essential oils that can improve your rest
Lavender, with soothing qualities, is particularly suitable for those who suffer from sudden mood swings.
Chamomile, the calming plant par excellence is also perfect in an essential oil version; its delicacy makes it easy to use even with children.
Ylang Ylang, calms by reducing blood pressure and relaxing muscles.
Bergamot, the scent for a good mood, perfect for those who suffer more from stress and anxiety.
Sandalwood, relaxing and recommended especially for those who suffer from headaches.
Marjoram, perfect for those who have difficulties falling asleep because they tend to overthink things happened or that have to be faced during the day!
Cedar wood, promotes the release of tension and therefore a healthy rest.
Sage, also with extraordinary relaxing properties, it is indicated in case of stress due to hormonal disorders.
Make your nights truly special
Resting well during the night means improving the quality of life: carefully choose every component of your bed system and then pamper yourself in a truly special resting environment thanks to the right essential oils that can help you sleep well.