Bed sheets are one of the most important components of our sleeping environment, but we often forget to change them with the right frequency.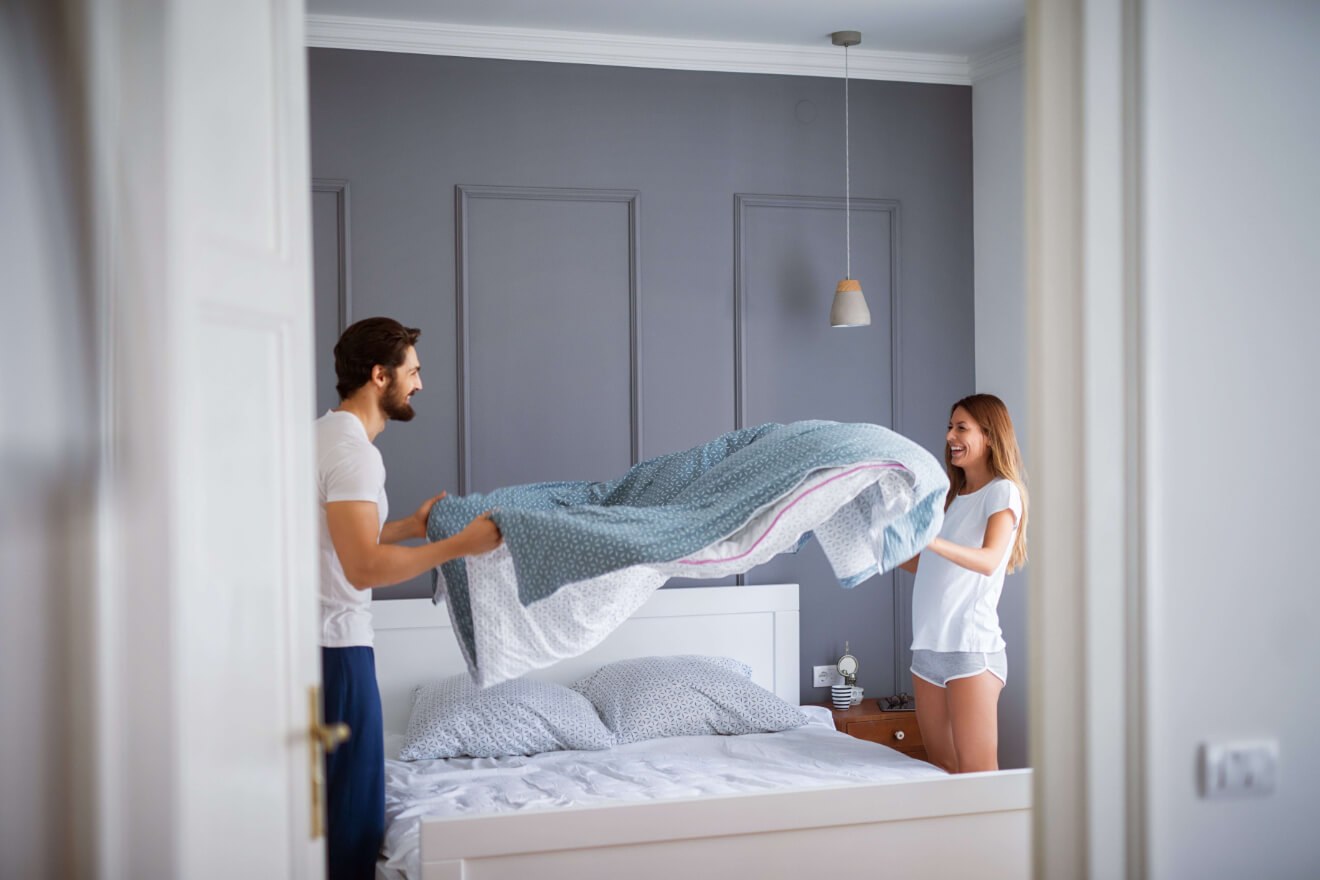 Find out how often you should change your bed sheets and why it's so important for our health and well-being!
How often should you change your bed sheets?
Sleep experts recommend changing sheets at least once a week during the spring and summer seasons and at most every 10 days during the winter.
Although we think our bed is clean, our bodies release moisture, oils, and other substances into the sheets as we rest.
If not changed frequently, they can promote the rise of bacteria and dust mites that often cause allergies and skin irritation. And that's not all! Regular sheet changing helps keep the mattress clean and hygienic in the long run.
In short, paying proper attention to our bed allows us to rest in a healthy and comfortable environment.
How to keep sheets fresh and clean?
Besides changing your sheets regularly, there are some things you can do to keep them fresh and clean longer.
Washing sheets at high temperatures is important to eliminate dust mites and bacteria. A long wash cycle is generally enough, but don't forget to check the directions on the label.
To remove stains and odors effectively and naturally, you can add baking soda or white vinegar to the wash cycle. But remember to use them with moderation to ruin fabric fibers!
To prevent mold or odor, dry your sheets thoroughly before putting them back on the bed or in the closet.
In the morning, don't rush to make the bed! Let the mattress, sheets, and blankets air out for at least 1 hour before tidying up.
From paying attention to bedding to paying attention to the ideal mattress!
If you want to improve the quality of your night's rest, remember that choosing the ideal mattress is as essential as cleaning your bed lining. Contact us to find your nearest official Manifattura Falomo retail store and experience our products made to ensure the best sleep experience night after night.