The insomnia and the lack of a regenerating sleep are some of the most common sleep disorders. Often these kinds of problems are connected to a light sleep, which can be the main cause of our sleepless nights!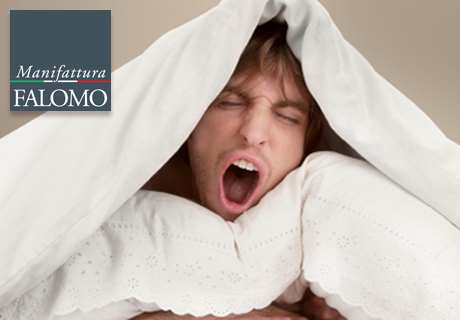 If you wake up during the night or if you are having troubles to fall asleep, do not miss this article and follow our 4 advices to improve the quality of your sleep.
1) Pick Out the Problem! What's the Cause of Light Sleep?
The cause of a light sleep can be associated to a precise problem! It could be an environmental factor: a background noise, such as traffic, or clock ticking, although you don't think it may annoying you, can instead compromise your sleep! Also a light in the bedroom, despite a weak one, can produce the same harmful aspect.
Moreover, the most common cause of the problem related to the sleep is the stress! Try to find out which can be the problem! Just identifying your enemy you'll be able to fight it!
2) Help Yourself With Meditation: Relaxing Exercises!
If using earplugs, or eyes-mask is not enough to sleep well all night long, you should match some relaxing exercises, before going to sleep. This will be useful for you especially if behind your sleep problems there's the stress! Read this funny article and find out how to relax before going to sleep: Sleep Happy & Get Rid of Your Stress: 3 Simple Yoga Exercises!
3) Try a Natural Therapy…
If you like natural therapies, use the extraordinary capacities of herbal teas or other preparations. Some people benefit from taking supplements of melatonin, an hormone naturally produced by our brain, known because of its ability to regulate the circadian cycle.
4) …Or Talk To Your Doctor!
If the natural methods don't help you, talk with your doctor, that help you to find the main reason of your light sleep problems.
And If Your Problem Is a Wrong Bed?
Do not  exclude the possibility that the main reason of your sleep difficulties is a wrong bed system! A quality mattress, a pillow and a bed base purchased based on your physical characteristics are essential to ensure a "all night long sleep"!
…Have you got a "Worn-Out" And "Old" Mattress?
Pay attention to the mattress on which you sleep. Often we underestimate the problem that an old mattress could not provide us a proper support, "yielding" not only in the right zones (pelvis, shoulder and heel) and so this may be the cause of our sleep problems, remember, they can generate negative effects on our entire day!
So, Do Not Wait More!
Do not wait more! Find out now the mattress, pillow and bed bases closest to you, test your new custom bed system tonight! Find another helper to fight the light sleep!