A totally natural new remedy for insomnia: pumpkins!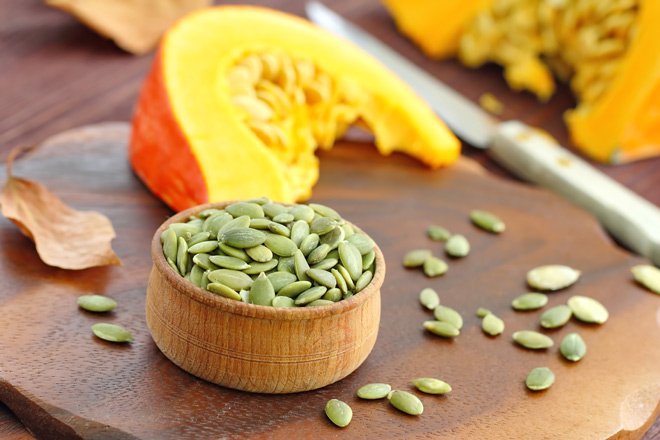 In fact, pumpkins have incredible nutritional properties that can help you rest better. Find out what they are and how to enjoy this delicious vegetable before bedtime!
The extraordinary nutritional properties of pumpkins
Pumpkins are rich in antioxidants, beta-carotene and Omega3, a great source of wellness for our body. But not only!
Magnesium, for your serenity
Pumpkins in fact, also contain magnesium, which has the extraordinary power to provide calm and serenity when taken regularly. So much of it is contained in this super vegetable, that it earns the title of "anti-depressant"!
Digest better and rest wonderfully
Pumpkins are ideal for thousands of recipes, but we advise you to extract the juice with a centrifuge or a juicer and sweeten it with a spoonful of honey.
Not just pulp, the best part is to nibble!
You surely aren't one of those who throws the seeds always after peeling and cleaning a pumpkin, right? Nothing could be more wrong! Pumpkin seeds are oilseeds, rich in magnesium, phosphorus, iron, selenium and many minerals.
Choose to nibble them in front of a good movie after toasting them in the oven at 150° C for about 50 minutes or use them to prepare a good night herbal tea: just boil them in a saucepan and leave them to infuse for a few minutes.
The high fiber content makes them perfect for regulating the intestine but, more importantly, the presence of tryptophan, an essential amino acid for regulating sleep, ensures a healthy and regenerating night sleep!
Problems with falling asleep at night?
A healthy lifestyle and a balanced diet will surely help you rest better, but it is essential to start from a solid ground: carefully choose the mattress, bed base and pillow on which you'll rest night after night!