Music makes us sing and dance; music thrills us and makes our hearts beat faster. But music also makes us fall asleep!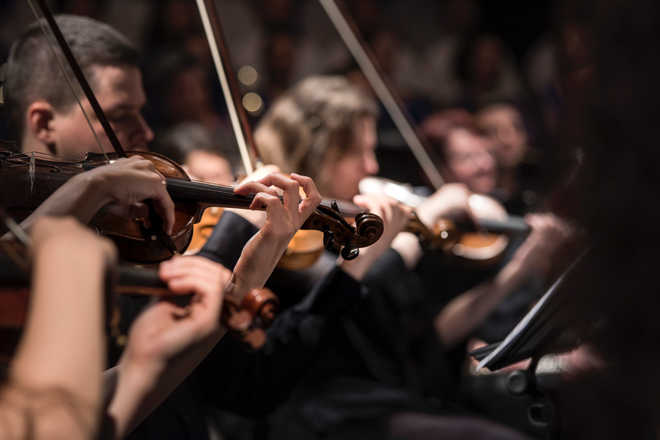 Starting from this idea, a truly unique concert was held in Italy: a long night of music at the theater, comfortably lying in a sleeping bag!
What is a sleep concert?
Usually, when you are at a theater, falling asleep during a concert or a play is more a fear than anything else! But not this time!
At the Donizetti Theater in Bergamo the audience was provided with linens and pillows in order to get comfortable in the hall, from which all chairs were taken away, and enjoy 8 hours of music from evening until morning!
To each stage of sleep, its own music!
Many and different artists performed on stage, all in different ways from one another: music ranged from electronic to classic, trying to favor the various phases of sleep.
What is the ideal music for falling asleep?
If we look for a specific playlist to help us fall asleep we will find almost exclusively new age and classical music.
But actually, a recent study published by the magazine Nature has confirmed that there is no perfect music for sleep: music acts on our emotions and this is why its effects are strongly subjective. In short, there are some people who find rest by listening to Mozart and others by listening to Eminem, it's just a matter of taste!
How was the night out at the theater?
Some were able to fall asleep and rest several hours, others remained in a state of twilight sleep and others weren't able to close their eyes!
Of course the experiment would have definitely had different results if people would have had the chance to lie on a real mattress!
Remember that a bed system is the first and most important factor to ensure a healthy and long night of rest: always choose carefully the right mattress, pillow, and bed base for your bedroom.
A perfect bed system is music for your body!
Find the bed system that best suits your physical characteristics and try the online configurator able to suggest the perfect pillow for you through 3 simple measurements!