Choosing the right book to read is like choosing the right mattress: it has the power to change our lives for the better!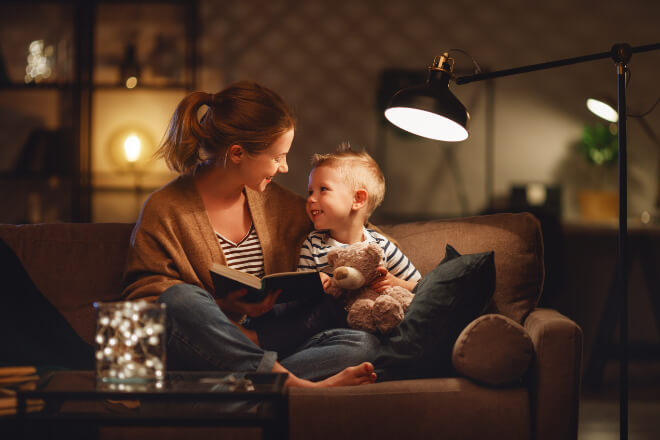 That's right, reading the right books can help us live and sleep better. Let's find out together how!
What is bibliotherapy?
We know that reading a good book before sleep helps us rest better. But not everyone knows about the existence of bibliotherapy. It is a type of therapy that uses an active reading of specific books to achieve personal goals and overcome emotional fragilities and sleep disorders, especially in children.
Is there a link between bibliotherapy and healthy sleep?
Bibliotherapy is undoubtedly an alternative, exciting, and even new path for many, capable of getting us in touch with ourselves through introspection and self-analysis. At the same time, it gives us new helpful knowledge in every area of our lives.
But does bibliotherapy help us sleep better?
Well, yes. In 1999, a study showed how bibliotherapy is a practical approach to treating insomnia, with or without professional guidance.
Bibliotherapy: so many benefits for children, too!
Creating a healthy nighttime routine can often become a challenge for parents and children. But can bibliotherapy help us?
A study conducted in 2015, which aimed to help 9 children aged 5-7 overcome typical night fears, explains this.
The results were surprising! As many as 8 out of 9 children showed positive improvements: anxiety and night fears decreased significantly, while nights spent sleeping in their cribs increased.
Besides the ideal book, choose the ideal mattress!
Take care of your and your children's well-being with the right bed system. All our mattresses, bed bases, and pillows for adults and toddlers are made of certified, hypoallergenic, and antibacterial materials to provide balanced and safe support throughout the night!