Have you ever thought about how the sleep influences our metabolism and therefore our health? In order to understand the relevance of a regenerating sleep, let's see how it affects our metabolic and hormonal life.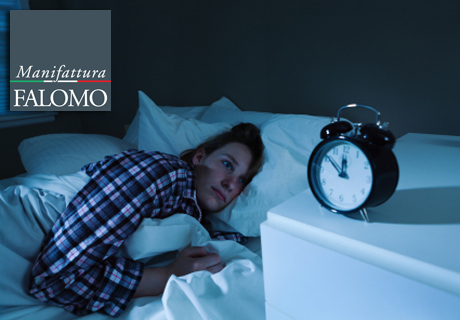 If you find difficult to fall asleep or if you get insomnia, don't miss this article!
The Research and the "Metabolic Syndrome"
According to recent studies, often people who suffer from disorders such as insomnia or difficult falling asleep, are much more likely to suffer from metabolic syndrome, or other healths problems related to the incorrect function of the metabolism.
A study published by the "University of Chicago" has showed that the chronic sleep loss in some cases decreases the ability, even in young people, of the proper function of the metabolic mechanism.
Sleep & Metabolism: Here Is The Connection
When we talk about metabolism, we mean al those biochemical processes that occur in a living organism.
During the sleep, our body releases growth hormones and melatonin, both biological clock regulators, very important in the disease prevention. As a result of a sleep deprivation, hormones and melatonin decrease, and consequently change also the normal function of our organism.
The Sleep Deprivation And The Consequences On Our Metabolism
What can be the consequences of a metabolic malfunction?
Here are some of the most serious:
Obesity and Stress: If on the one hand it decreases the growth hormones release, on the other instead it promotes the stress-hormone, called cortisol, an hormone that influences our appetite and mechanisms of "fat-storage". This hormone is responsible for increasing appetite and bad carbohydrate metabolism.
Diabetes: All of this, in an extreme case, may lead to an increase of insulin blood, with a consequent increase in the probability of suffering from diabetes or hypertension.
Our Tip: The Secret To Sleep Better.
Certainly the sleep is not the only factor that influences our metabolism, there are other relevant factor as:
A balanced diet.
A continuos and adequate physical exercise.
Stress reduction.
Surely the sleep quality improving can help to improve your physical and mental health. And to do that, you need to sleep on a bed system that suit your physical characteristics and that allows you to have a regenerating and restful sleep.
An high quality mattress, pillow & bed base allow this.
Do not hesitate! If you are thinking about changing your bed system, composed by mattress, pillow and bed base, find out the Falomo mattress retailer closest to you, and start tonight to improve your sleep and help your metabolism!