Did you know that Denmark is considered one of the happiest countries in the world? It is so important for the Danes to be happy that there is also a research institute on happiness!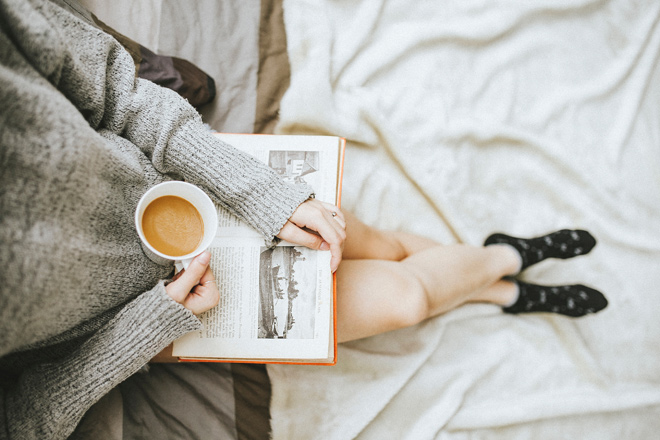 Meik Wiking, CEO of the famous Happiness Research Institute, has published a book on the Danish method to find happiness. The secret seems to be all enclosed in a simple word: hygge!
What does "Hygge" mean?
There have been many attempts to translate this word, which apparently seems to exist only in Danish, but it is practically impossible to find the equivalent in other languages.
"Hygge" in fact indicates a precise experience of intimacy, comfort, familiarity, safety and well-being. Meik Wiking defines it as the feeling we have when we're surrounded by dear ones, everyone is happy and relaxed around the magical warmth of a wintery fireplace, sipping a good cup of hot chocolate. You know what kind of felling we're talking about, right?
5 steps for a more "hygge" life and regenerating nights
The premises sound good, so why not try to be more "hygge" in everyday life? Give it a go like this:
Make your home a cozy place where you can inhale that peaceful and intimate atmosphere. The Danes spend a lot of time at home during the cold winters, so they are real experts in making it as cozy as possible. A home where you can relax, forget work-related problems and enjoy an exceptional rest.
Lights are of fundamental importance, preferably warm and soft ones: especially in the evening it's a good habit to keep lights as low as possible to get used to darkness and fall asleep better and faster.
Share your time with the people you love: there is no better way to relax, be happy and live your life better.
Cuddle up with a cup of hot chocolate or even better a relaxing herbal tea: in this article we suggested 5 different herbal teas for a great rest.
Give shape to your "higgekrok", or "nest", where you can lay on soft pillows, wrapped in a warm blanket, sipping a good cup of tea. Higgekrok is your personal retreat, a place in the house where you can relax and pamper yourself. Follow the same rules to make your bedroom the most relaxing place in the house: always choose neutral shades and natural materials, low lights and no electronic devices in the room!
Relax, enjoy life and rest wonderfully every night!
Find out how to improve your night's sleep thanks to a quality bed system: discover all the products for a "Healthy Sleep" that Manifattura Falomo has thought just for you!