Today we want to talk about something really weird! If you have read our article: Country You Go… Bed You Find! you should know that in the World there many different beds from those to which we are used to.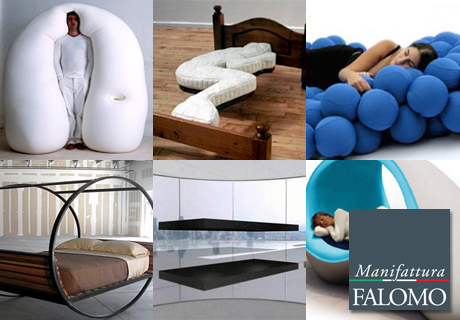 But if in that article we talked about beds from different traditions, the beds that you'll find here are not very traditional!
If you want to know some of the strangest beds in the world, don't miss this article!
1) Magnetic Bed
Hard to believe, but this bed looks like floating in the air!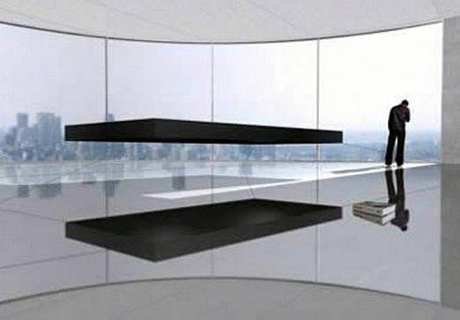 Actually it's a bed suspended in the air, thanks to the magnets which allow its stability! It's been designed by a famous Dutch designer Janjaap Ruijisseanars, seems get out of a space movie! It can hold up to 900 kg so you can bet, it will hold all your weight. Unfortunately the price is prohibitive, more than a million Euros!
2) Vertical Bed
The oddities doesn't end here! What do you think about this vertical bed?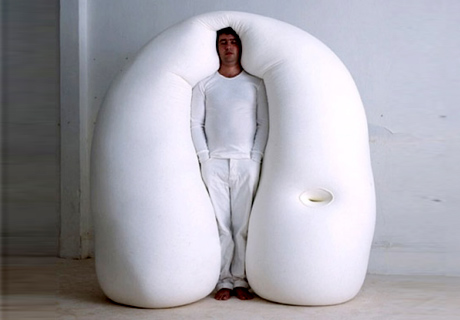 It seems that for someone sleeping on a horizontal position is an outdated idea! We are wary of the comfort of this bed system, not to mention the swollen feet you could have in the morning! Certainly it can't miss on our unconventional bed list.
3) Molecular Bed
The next one is a "changeable" bed.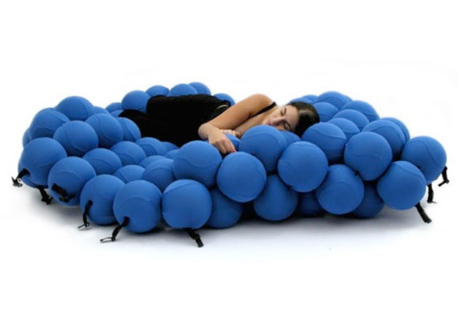 It's a bed system composed of 120 fiber elastic beads, all tied together but movable. This is an innovative idea of a company that tries new forms of innovative and futuristics design, wanting in this way satisfy the changing nature of our emotions!
4) Ergonomic Bed
Also the next bed seems straight out of a science movie, instead it's a nap bed, with an engaging design, marketed worldwide.
This futuristic bed was created by a famous design company. It's an ergonomic bed which, as the name suggest, has been designed as an ideal place for a nap, completely relaxing. In fact its unique design has been developed to facilitate a naturally rest.
5) The Swing Bed
After the rocking chair, that your mommy or grandma had in the porch, here's the swing bed able to swing you through the night.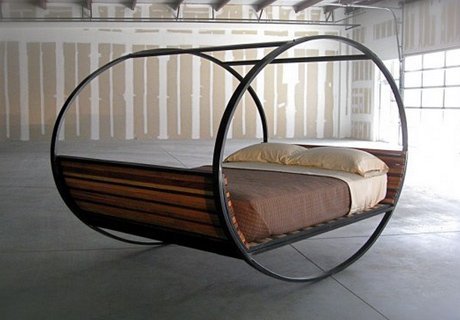 Be careful if you suffer from "seasickness" you should not sleep on it!
6) Minimal Bed
Last but not least, we want to show you a very minimal bed!
Actually just a museum piece, but certainly who designed was very confident about his habits! And moreover he slept always alone!
What do you think about these strange mattresses? Which one is your favorite? Fell free to comment this article and let us know how much "unconventional" you could be!
Our Tip
As mattresses producers we can only advise you to buy more conventional bed systems but whose quality we can guarantee is 100%!
Search now the mattress retailer closest to you and test in person a more conventional mattress!